KIDS PARTIES
At Cake It Up, our kid's parties are engaging, fun and offer the chance for creative expression in an inspiring and educational environment.
classic CUPCAKE DECORATING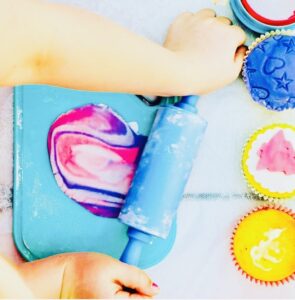 This party is designed to provide each guest with the opportunity to create their very own unique and edible pieces of cupcake art to take home, show off and of course EAT!
They will learn how to use fondant, ejector cutters, rolling pins, embossers and more.
Guests will take home 6 cupcakes each, the ultimate in creative expression!
Party Schedule Cupcake Decorating – STUDIO 2023 V2
nEXT LEVEL 3D FONDANT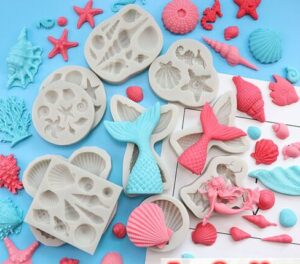 This party is a twist on our classic cupcake decorating party. Guests will learn how to use our awesome 3D silicon molds with fondant, using our powder puffs, molds, rolling pins and other tools to turn out their 3D shape, the look on the kids faces when they turn out their first 3D shape is priceless.
Party guests will take home 6 cupcakes each in their very own window cupcake box (for kids aged 8+).
Party Schedule 3D Fondant Moulding – STUDIO 2023 V2
DONUTS & CRAZY SHAKES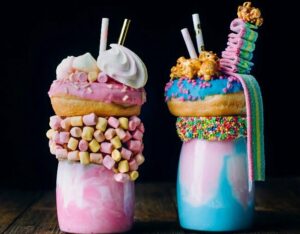 For those who wish to get a little bit crazy whilst decorating, shaking & dancing your way to creating your very own donut topped crazy shake!
Guests will decorate 3 donuts and make 1 milkshake to construct their crazy shake to sit and enjoy during the party.
Donuts & crazy shakes Party Schedule – STUDIO 2023 V2
Donuts-crazy-shakes-Party invitation
CHARMING ACCESSORIES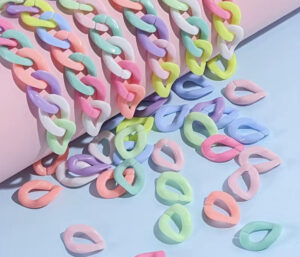 The latest addition to our party scene, this truly is a one of a kind, unique & creative party experience for both girls & boys!
Each guest will create 6 different charming accessories to take home and use everyday.
Party Schedule Charming Accessories – STUDIO 2023 V2
Charming Accessories Party Invitation
MAKEUP & PHOTO SHOOT PARTY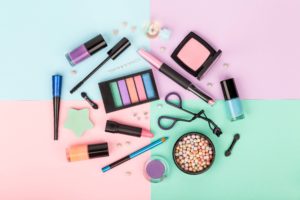 Lights, camera, action!
This party is the ultimate in freestyle expression.
Learn how to apply makeup whilst choosing your own colours & look. Then, get ready to pose for a dress up photo shoot wearing flower crowns, feathers & other props. This party is nothing but full on fun from start to finish!
Party Schedule Makeup & Photo Shoot – STUDIO 2023 V2
Make Up & Photo Shoot Party Invitation
PARTY IN OUR STUDIO
Come to us & party in our creative studio located in the Sutherland Shire, we host your entire party from start to finish, exclusively only one party at a time!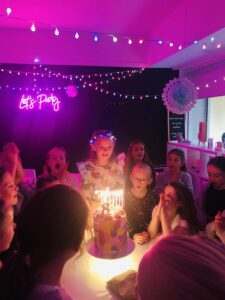 We handle everything so you don't have to!
We cater for groups aged from 5 years old and the parties are perfect for both boys and girls.
Our parties inspire and evoke creativity regardless of skill level and we ensure no child gets left out.  Our professional hosts will instruct and guide your guests to ensure they all leave with big smiles on their faces from their very own creations.
Party Prices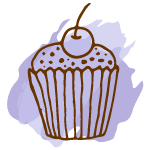 10 party guests (minimum)
$440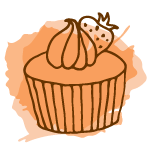 Additional party guests
$44pp (max 20)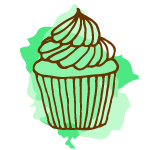 Ice-cream cake with candles $22
As part of your party package, each party guest receives hot chips & garlic bread, as well as an individual snack basket including chips, popcorn, cheezles, lollies, Oreos, juice, lemonade & water.
We can also provide the following add-ons:
Ice-cream cake with candles $22
lolly bags $5 each
How it works
Cupcake decorating parties are a fun and unique way to celebrate your child's party.
Our parties are perfect for both boys and girls who love being mini masterchefs!!
Each party has an experienced party host and we spend 1 hours facilitating with a structured lesson plan.
The party starts with each child being allocated their very own personal tool kit for the day and then receiving 6 freshly baked cupcakes to decorate using frosting with coloured fondant and hundreds of cutters and shapes.
Party guests are guided by the hosts who will be giving a live demonstration of each technique, step-by-step as they go along so no one will be left behind.
After 1 hour of decorating, we then pack up and move onto serving hot food, drinks & snacks, followed by singing Happy Birthday, cutting the cake and playing Limbo.
Inclusions
We provide everything you need for the party –

 Free pdf invitation template to send to your guests (download directly from our website above)


 all materials, supplies & tools for each guest to individually decorate with with their own creative flare

 

Use of their own individual decorating tool kit for the day

exclusive use of our studio for your party

 Special present for the birthday child

 2 hours facilitation by highly experienced party host to make the party seamless and fun – ensuring no guest is left out!

full set up, clean up & pack up
hot chips & garlic bread
individual retro snack baskets for each guest including cheezles, popcorn, lollies, snacks, juice, lemonade & water
Limbo game
Dancing & chill out time if time permitting
**a surcharge applies for parties held on Sundays or public holidays.
"The kids loved your cupcake party!
Thanks for organising everything and making the whole process so easy."
– SAM DAY
We don't just do kids parties!
Who said the kids get to have all the fun?! We do cupcake decorating parties for adults too!  
Our cupcake decorating parties are perfect for children's birthday parties, but we can also cater for baby showers, kitchen teas, hens nights, private lessons or an afternoon get together with friends.
FUN GUARANTEED!
Contact us to discuss your next event
The Cake It Up mission is simple:
"to provide parents a stress free, all-inclusive solution, while creating fun & engaging parties."
We strive to provide unmatched service and unique experience. We assure your party with us will be a memorable one, made simply through our commitment to meet your expectations.